Le Roi Alokpon
Le Roi Alokpon
41:16 | june 2005
Labels
ak duck
comfort stand records
earlabs
eighteenth street lounge music
ninja tune
rumbatraciens
vadim music
vampisoul
wm recordings
Other
MCP
e c brown
oddio overplay
oopswhoops
glubibulga
Affiliates
creative commons
internet archive
scene.org
Artists Sites
druggy G
nepO
chenard walcker
roy chicky arad


Contact
info@freesamplezone.org
Free Sample Zone is a fake netlabel, all the bands we publish are fake, everything is fake. The Sand is fake, Oscar is fake, The Walcker Crew never existed, neither Nelson nor I Martelli Pneumatici. It's all Chenard Chenard Chenard !
Therefore, we are not accepting any submissions. Try the links if you wanna check less despotic places.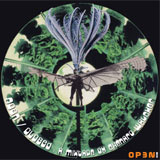 Open/Closed
Various Artists
65:53 | december 2005
Who said there was only electronic music in the copyleft scene ?
Listen to Open/Closed, a mixtape made by Chenard Walcker, and try to say it again.